PRODUCTS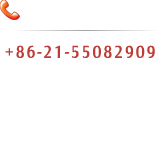 XRDTJ02
TWO STAGE 0.5 TON WORKSHOP GEARBOX TRANSMISSION VERTICAL LIFT.
High quality 0.5 tonne, (500kg) workshop transmission gearbox lift.
Heavy duty steel construction, engineered for professional use.
Durable steel construction guarantees a long service life.
Indeal for any automotive or light truck tranmission installation or removal.
Built-in hydraulic pump for qucik and easy height asjustment.
Foot-operated pedal for simple, handfree operation.
Fitted with 4 metal swivel wheels for easy movement around your workshop/garage.
Transmission saddle fits most applications.
Max Lifting Capacity 500kg/ 0.5T.
Max Lifting Height 1750mm.
Min Lifting Height 850mm.
Stroke 505mm and 480mm.
Weight: 60 kg
Brand:OSATE
(One -Stop Automotive and Garange Workshop Tools&Equipments)
12 MONTHWARRANTY